WHATS HOt
Around Kingston
Click below to check out some of the exciting activities on offer in the action capital of New Zealand. Or scroll down to find some of our favourites right here in Kingston!
The Kingston Flyer
The Kingston Flyer is back on track and ready to roll!
Take a step back in time on our historical vintage steam train powered by the mighty AB795 Steam Locomotive. Relax and unwind on our 1.5 hour return journey while admiring the spectacular scenery along the 14km rail corridor from the Kingston Foreshore, to Fairlight Train Station and back.
Public train rides, group bookings and private charters are now available.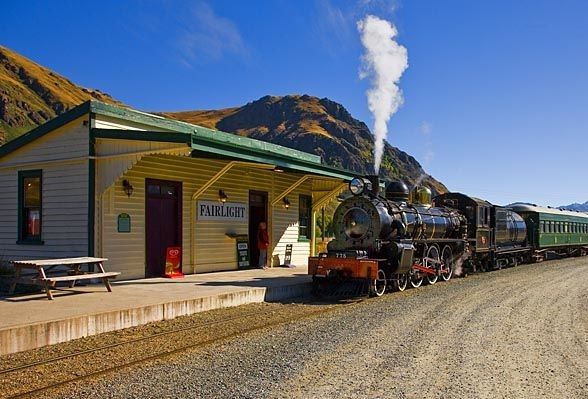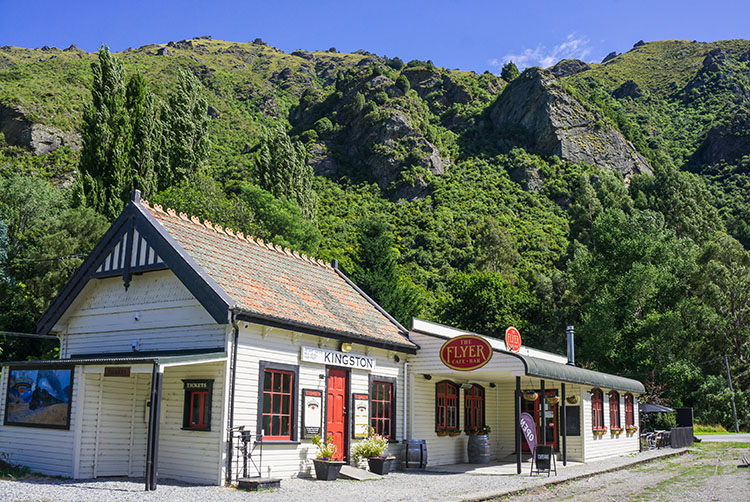 The Kingston Flyer Cafe & Bar
Situated in the historic Kingston railway station on the shores of Lake Wakatipu, the Kingston Flyer Cafe & Bar is a wonderful place to visit.  PLEASE NOTE:  Kingston Flyer Cafe & Bar is closed Mon/Tues
You may even strike it lucky and catch a glimpse of the Flyer out blowing off some cobwebs!
Check out their facebook page for more details.
Around the Mountain
Cycle Trail
A contender for New Zealand's most gorgeous Great Ride, this long but leisurely trail passes through the Southland's rural heartland and majestic mountain country around Queenstown.
Visit out next tab for more information.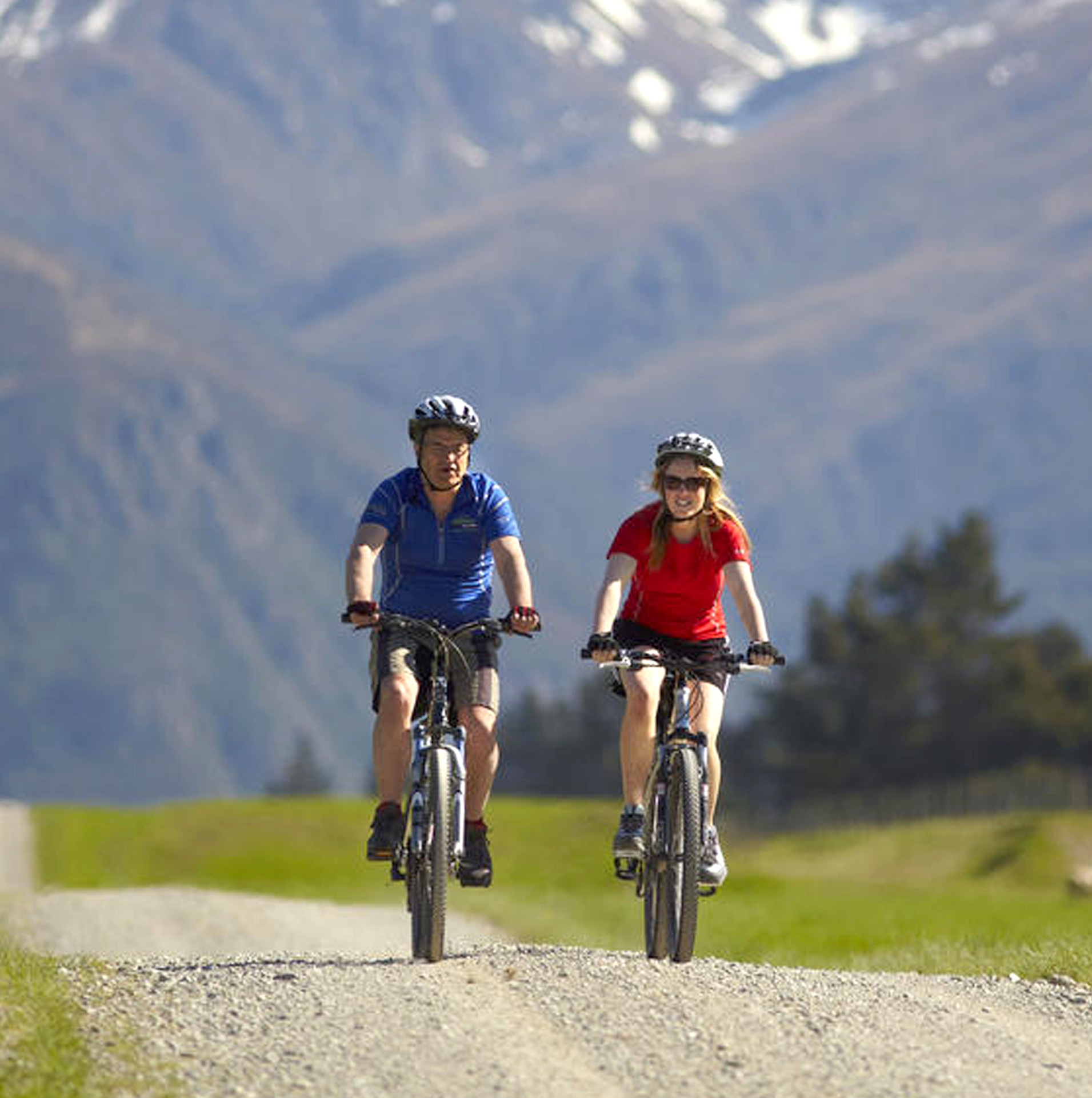 Kingston Golf Club
The Kingston Golf Club has been the place where both locals and visitors have played a round for 50 years and counting.
Our beautiful nine hole course is surrounded by stunning scenery of both the Eyre and Hector mountain ranges and capped off by lake Wakatipu.
32 Gloucester Street, Kingston.
Kingston Corner Shop & Cafe
Kingston Corner Shop & Cafe open for you daily needs.
Coffee, Food, Takeaways, limited grocery items and much more.